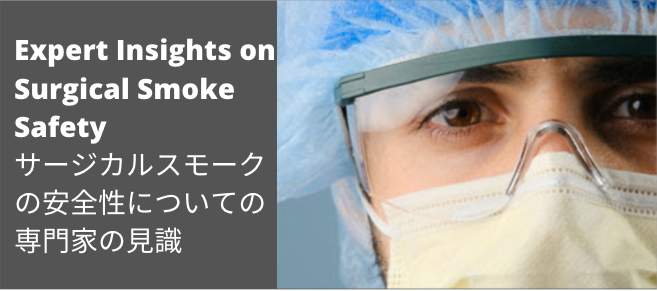 Periop Colleague,
Don't miss your chance to hear the latest insights directly from the AORN Guideline author and ask your questions live.
Team Communication Approach to Surgical Smoke Safety | July 20, 1pm ET
You'll learn:
•How to implement newer technologies for smoke evacuation in your facility.
•Strategies to promote a culture for smoke safety.
•What the latest literature review uncovered about surgical smoke.
手術看護師の皆さんへ
AORNガイドラインの作成者から直接最新の専門家の意見を聞き、ライブで質問するチャンスをお見逃しなく!
サージカル・スモークの安全性へのチームコミュニケーションアプローチ:7月20日午後1時(米国東部時間)
以下のことを学びます。
•施設でのサージカル・スモークの避難のための新しい技術を実装する方法。
•サージカル・スモークの安全のための文化を促進するための戦略。
•最新の文献レビューがサージカル・スモークについて明らかにしたこと。
The Guideline for Surgical Smoke Safety is now open for public comment.(サージカル・スモークの安全性に関するガイドラインは、パブリックコメントのために公開されています。)