Thank You to Our Generous Sponsor Stryker(AORN財団のスポンサー:Stryker社に感謝の意を表します)
Hi, Periop Colleague –
We're kicking off Perioperative Nurses Week and want to celebrate the event with you!
Our theme this year is Advocacy and we've provided daily suggestions to help tune in to the many rewards of advocacy:
Monday: Advocate for Yourself
Tuesday: Advocate for your Patients
Wednesday: Advocate for a Safe Surgical Setting
Thursday: Advocate for Kindness and Civility
Friday: Advocate for Giving Back
You'll find advocacy and celebration ideas on the AORN website along with party decorations and directions for entering to win Expo registrations or AORN membership.
こんにちは、手術看護師同僚各位
私たちは手術看護ウィークを開始し、一緒にイベントを祝いたいと思います!
今年のテーマはAdovocacy(権利擁護)であり、アドボカシーの多くの見返りに耳を傾けるのに役立つ提案を毎日提供しています。
月曜日:自分のための擁護
火曜日:あなたの患者の擁護
水曜日:安全な手術環境の提唱
木曜日:優しさと礼儀正しさの提唱
金曜日:恩返しの提唱
Adovocacy(権利擁護)やお祝いのアイデアは、パーティーの装飾やAORN Expo登録またはAORNメンバーシップ(会員権)の懸賞の入場方法とともに、AORN Webサイトで見つけることができます。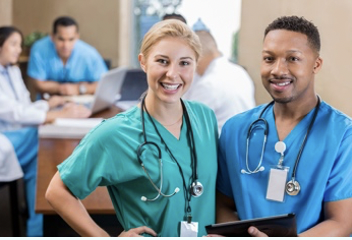 Periop Pics(周術期の写真のアップロード)
Get out your cameras (or phones), point, click, and then upload pictures of your celebrations during Perioperative Nurses Week.
カメラ(またはスマホ)を取り出し、ポイントしてクリックし、周術期ナースウィーク中のお祝いの写真をアップロードしてください。
Your pics will earn bragging rights AND the chance to win an AORN one-year membership or one of five complimentary registrations to Global Surgical Conference & Expo 2022 AND a surprise experience in New Orleans.
Here's how:
・Take a photo or short video (less than 30 seconds) showing what inspires your health and wellbeing.
・Post your photo or video to @AORN on Facebook or @aornpics on Instagram and use the hashtag #periopnursesweek2021.
あなたの写真や動画は手術看護師として誇ることができる権利と、懸賞として、AORNの1年間のメンバーシップ、またはGlobal Surgical Conference&Expo 2022への5席のうちの無料登録の1つ(ニューオーリンズでの驚きの体験を獲得するチャンス)を獲得することができます。
方法は以下のとおりです。
・健康と幸福を刺激するものを示す写真または短いビデオ(30秒未満)を撮ります。
・写真またはビデオをFacebookの@AORNまたはInstagramの@aornpicsに投稿し、ハッシュタグ#periopnursesweek2021を使用してください。