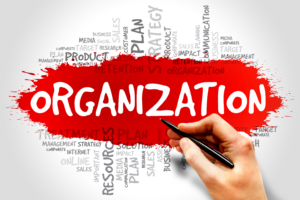 Enhance Your Organizational Culture with an Effective Language Policy(効果的な言語ポリシーで組織文化を高めましょう)
What are the key elements to consider when developing and establishing guidelines and practices regarding language usage? A language policy outlines a company's approach to multilingual communication. It can help to ensure consistency across the organization. The specifics of your policy will depend on the nature of the industry and some local context. It must also include the input of members of different departments such as legal advisors and HR professionals to make sure the outcome is a comprehensive one.
言語使用に関するガイドラインや慣行を策定・確立する際に考慮すべき重要な要素とは何でしょうか?言語ポリシーは、多言語コミュニケーションに対する企業のアプローチの概要となります。これは、組織全体の一貫性を確保するのに役立ちます。ポリシーの具体的な内容は、業界の性質や地域の状況によって異なります。また、法律顧問や人事専門家など、さまざまな部門のメンバーの意見を取り入れ、包括的なものにする必要があります。
A Company-Wide Language Strategy(全社的な言語戦略)
A survey conducted for ACTFL, highlights that most U.S. employers say their employees use their foreign language skills to communicate both internally with coworkers and externally with customers, stakeholders, and suppliers. Building a company-wide language strategy and being responsive to the foreign language expectations of your customers and your employees' needs are some of the recommendations to avoid falling behind in the global economy. This applies across all industries.
ACTFLが実施した調査によると、米国のほとんどの雇用主は、従業員が社内では同僚と、社外では顧客、利害関係者、サプライヤーとのコミュニケーションのために外国語スキルを使用していると回答しています。全社的な言語戦略を構築し、顧客の外国語に対する期待や従業員のニーズに対応することは、グローバル経済に遅れをとらないための推奨事項のひとつです。これは、あらゆる業種に当てはまります。
Defining Objectives(目標の定義)
Before creating a language policy, you need to define objectives and determine purpose. Is it to ensure a respectful work environment, promote effective communication, accommodate diverse language preferences, or a combination of these goals? It is imperative to align the policy with the company's culture, values, and specific practices that need addressing. Embrace the cultural diversity that exists within your organization's workforce, consider the different languages spoken and preferences of your employees.
言語方針を作成する前に、目標を定義し、目的を決定する必要があります。それは、尊重された職場環境を確保するためなのか、効果的なコミュニケーションを促進するためなのか、多様な言語嗜好に対応するためなのか、あるいはこれらの目標の組み合わせなのか。会社の文化、価値観、具体的に取り組むべき慣行と方針を一致させることが不可欠です。組織の従業員内に存在する文化的多様性を受け入れ、従業員の使用言語や嗜好の違いを考慮しましょう。
Local Labor Laws(それぞれのローカルの労働法)
It is necessary to familiarize yourself with local labor laws and any other legal obligations related to languages in the workplace, including anti-discrimination regulations. If you operate internationally, consider the official language(s) of those countries, and ensure that your language policy adheres to their legal parameters.
現地の労働法や、差別禁止規制を含む職場での言語に関するその他の法的義務に精通しておく必要があります。国際的に事業を展開している場合は、その国の公用語を考慮し、言語方針がその国の法的パラメータに準拠していることを確認してください。
Setting Up Proficiency Expectations(期待する言語運用能力の設定)
Different positions will need specific levels of multilingual abilities, and this will vary based on job requirements. It is important to set clear language proficiency expectations for different roles within the organization. Maintain clarity in communication channels such as meetings, emails, and official documents; and state which languages are acceptable to use and when.
Encourage employees to respect inclusivity in language usage to promote understanding and create awareness of cultural sensitivities. Improve employees' language skills through training programs, especially for those learning the official language. If it is applicable, utilize the services of a translation or interpretation provider when necessary.
"As you craft your company's inclusive language plans, be aware that best practices are constantly changing. An approach that is inspired and informed by people across all levels of the organization can help you stay current with the language evolutions and preferences," (Hamilton et al.).
職種によって、必要とされる多言語能力は異なります。組織内のさまざまな役割に対して、言語能力の期待値を明確に設定することが重要です。会議、電子メール、公式文書などのコミュニケーションチャネルを明確にし、どの言語をいつ使用してもよいかを明記しましょう。
文化的感受性に対する理解を促進し、意識を持たせるために、言語使用における包括性を尊重するよう従業員に奨励しましょう。研修プログラムを通じて、特に公用語を学ぶ従業員の言語スキルを向上させる。必要であれば、翻訳・通訳業者のサービスを利用しましょう。
「自社の包括的言語計画を策定する際には、ベストプラクティスが常に変化していることを意識してください。組織のあらゆるレベルの人々からインスピレーションを受け、情報を得るアプローチは、言語の進化や嗜好に常に対応するのに役立ちます」(Hamilton et al.)
Communicating the Language Policy(言語ポリシーの伝達)
Once the language policy is established, communicate it to all employees and ensure that everyone understands its implications. Training sessions can be provided to guarantee consistency in enforcement. Clearly outline the consequences of violating the language policy, which may involve disciplinary actions. Language is dynamic, so regularly review the language policy and make updates or changes as necessary and stay responsive to evolving language needs within the industry.
Everyone in your organization will benefit from a well-rounded language policy. Consider partnering with Language Testing International (LTI), a leader in the delivery of language proficiency testing. As the exclusive licensee of ACTFL, LTI conducts secure, remotely proctored tests in over 120 languages for your bilingual and multilingual employees. Through LTI assessments that certify their qualifications and accuracy in speaking, writing, listening, or reading skills, you can validate your company's language policy.
言語方針を定めたら、それを全従業員に伝え、全員がその意味を理解するようにしましょう。一貫した実施を保証するために、トレーニングセッションを提供することができます。言語ポリシーに違反した場合、懲戒処分を伴う可能性があることを明確に説明しましょう。言語は動的なものであるため、言語ポリシーを定期的に見直し、必要に応じて更新や変更を行い、業界内の言語ニーズの変化に対応しましょう。
組織内の全員が、充実した言語ポリシーから利益を得ることができます。言語能力試験配信のリーダーであるLanguage Testing International(LTI)との提携をご検討ください。ACTFLの独占ライセンシーであるLTIは、バイリンガルおよびマルチリンガルの従業員を対象に、120以上の言語で安全な遠隔試験を実施しています。スピーキング、ライティング、リスニング、リーディングスキルの資格と正確さを証明するLTIの評価を通じて、貴社の言語ポリシーを検証することができます。